OUR SERVICES
PERMINAK utilizes years of experience and long-standing relationships to offer a strategic and personal approach to the planning, design and execution of events, as well as marketing strategies and partnerships to exceed our clients' objectives.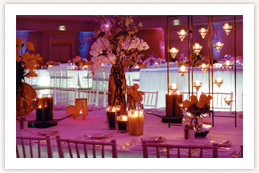 Our Services Include:
Corporate Sponsorship – Development, Solicitation, Engagement and Activation
Event Design & Layout
Catering Management & Menu Selection
Budget Development & Management
Concept Development
Venue Research & Selection
Audio/Visual & Lighting Design
Event Rundowns
Lounge Design
Vendor Contracts, Management & Negotiations
Rental Coordination
Décor
Entertainment
VIP Services
Invitations & Graphics
Security & Valet Parking
Event Production
From Madison Avenue to Worth Avenue, PERMINAK has successfully spearheaded a wide-range of prominent events for influential corporate executives, luxury brands, socialites and important philanthropic organizations from around the globe.
New Product Launches
Social & Philanthropic
Grand Openings
Trunk Shows
Art Fairs
Our dedicated team has the experience to manage every aspect of an event such as securing the right location, designing the invitation, printing and mailing materials, creating themed décor and choosing entertainment, to organizing valet and security services, catering companies, and assisting with sponsorships.

From conception to completion, we pay close attention to the smallest details, ensuring that all expectations are exceeded.
Corporate Sponsorship & Partnerships
Our focus is to build long-term, mutually beneficial partnerships that build on each company's brand equity through cross-promotion, co-branded initiatives, sponsorships and event partnerships.

PERMINAK works to secure sponsors that will underwrite and co-market your event, facilitating invaluable opportunities for business growth and enhancement.
VIP Services
PERMINAK offers an uncompromising commitment to excellence by providing exclusive services for exclusive people. PERMINAK specializes in the ability to identify and create new programs for your business, its clients and your personal social network with the sole goal of generating a positive lasting impression.

PERMINAK understands that your core business and personal social interests are driven by important relationships. It is through the nurturing and management of these relationships that PERMINAK will stand by you to create and execute a flawless VIP program so you may achieve your goals of retaining, reinforcing and creating new relationships.